UnDo It by authors Dean Ornish, M.D., and Anne Ornish shows you How Simple Lifestyle Changes Can Reverse Most Chronic Diseases and More!..Read my review!..
Note: This page may contain affiliate links. Please read my disclosure for more info. Also read my professional disclaimer below.
Our Ranking
#3 Our Overall Top Pick In Heart Disease
UnDo It! – Introduction
The aim of this book is to teach you, how to prevent and reverse most chronic diseases", like;
Heart disease
Type 2 diabetes
Prostate cancer
High blood pressure
Depression
Weight gain
High Cholesterol
using lifestyle changes and how quickly these benefits occur.
They teach you what it is, why it works, and how you can do it.
Neat.. isn't it?…
The book revolves around 4 key concepts. They are:
Eat Well: a whole foods, plant-based diet naturally low in fat and sugar and high in flavor
Move More: moderate exercise such as walking
Stress Less: including meditation and gentle yoga practices
Love More: how love and intimacy transform loneliness into healing
UnDo It – Pros
The authors division of the the 4 key concepts. They have explained this concepts in first 7 chapters..in around 250 pages
Another 200+ pages they have covered recipes for Breakfasts, Main Dishes, Soups, Salads, Desserts, Snacks & Sides, Desserts, Condiments and Sauces.
Appendix A – If you feel overwhelmed with the lifestyle changes you have to make in your way of eating, the authors have provided "Two weeks of recommended packaged foods", available commercially for breakfasts, lunches, dinners and snacks that fit their guidelines.
Appendix B -The book has details of how you can stock your kitchen for success!. Here the authors provide details of how you can stock your kitchen with basics. You have separate sub-sections to;

Stock your refrigerator
Stock your freezer
Stock your pantry
UnDo It – Cons
From amazon reviews, some kindle readers have problem reading the materials on Appendix A and Appendix B.
If you want to read these materials then I would suggest you to order a paperback also!.
Don't think too much..Buy this book, start reading and implement changes accordingly in your day to day life..
It can lead to a healthy heart and more!..
To Your Health & Wellbeing!..
Senthil Natarajan
Sign Up and Get Free Series…
Learn About Other Heart Healthy Drinks
For FREE!..
Subscribe

to
"Heart Healthy Drinks Series"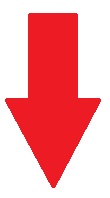 [convertkit form=1238119]
PROFESSIONAL DISCLAIMER I am Not a Doctor or Medical Practitioner. Keep that in mind and please check with your Cardiologist or your physician, licensed health provider or health care practitioner, if you have any questions about implementing any lifestyle changes mentioned in this email, in my book(s) or or reliance on any information provided by us through any medium including emails from us. You are fore-warned! The information we provide is not intended to be a substitute for professional medical advice or treatment and is for educational purposes only. Results from following the information we provide will vary from individual to individual. If you have any health concerns or concerns about potential risks, you should always check with your physician, licensed health provider or health care practitioner. The products and its description mentioned in this site are not been evaluated by the food & drug administration (FDA). The products mentioned are not intended to diagnose, treat, cure or prevent any diseases. Information on this site is not an alternative to medical advice from your doctor or other professional healthcare provider. Please consult your physician, or health care provider before taking any home remedies. We disclaim all responsibility for injury, damage or loss that the user of this information may incur as a direct or indirect consequence of following any directions suggestions, recommendations etc. given by us in this email. Your access, use and reliance on any information provided by us is solely at your own risk.