In this article about Standing Desks, we will see what studies say about prolonged sitting, link that provides more details about benefits of standing up, sitting less and moving more!..
Note: This page may contain affiliate links. Please read my disclosure for more info. Also read my professional disclaimer below.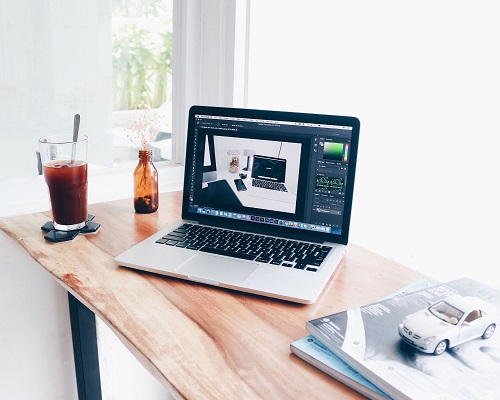 Study About Standing Desks
According to the Centers of Disease Control and Prevention (CDC):
"Prolonged sitting time (as a specific instance of sedentary behavior), independent of physical activity, has emerged as a risk factor for various negative health outcomes.
Study results have demonstrated associations of prolonged sitting time with premature mortality; chronic diseases such as cardiovascular disease, diabetes, and cancer; metabolic syndrome; and obesity.
In contrast, breaks in prolonged sitting time have been correlated with beneficial metabolic profiles among adults, suggesting that frequent breaks in sedentary activity may explain lower health risk related to waist circumference, body mass index (BMI), triglyceride levels, and 2-hour plasma glucose levels."
Their findings suggest that "using a sit-stand device at work can reduce sitting time and generate other health benefits for workers".
Source: Reducing Occupational Sitting Time and Improving Worker Health: The Take-a-Stand Project, 2011
https://www.cdc.gov/pcd/issues/2012/11_0323.htm
Also check the following website where they list of many benefits of standing up, sitting less and moving more.
The Facts Behind Sitting Disease and Living Sedentary
Few Types Of Standing Desks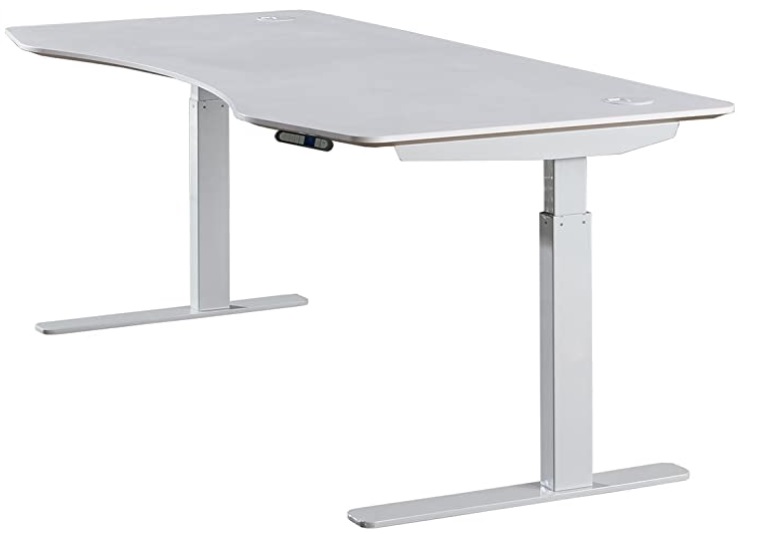 Check out their ratings!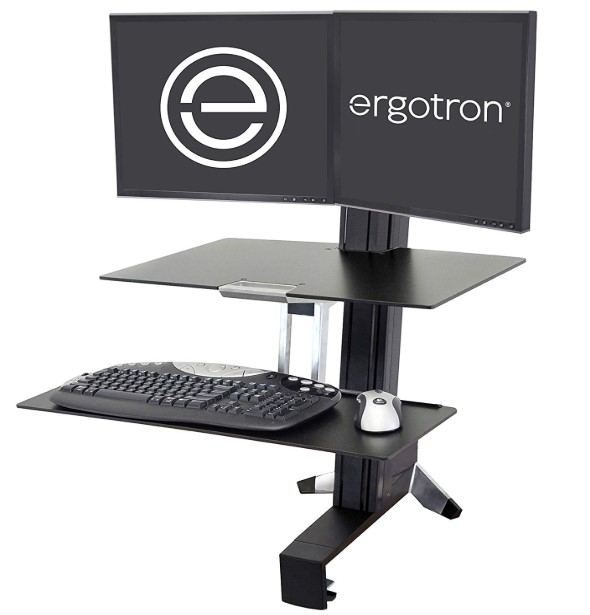 Low Priced Standing Desks
If you have budget constraints to buy a high-ticket standing desk, try the low priced standing desks
Buy Low Priced Standing Computer Desk (opens in a new tab)">Click This Link To => Buy Low Priced Standing Computer Desk
(Or)
Do It Yourself (DIY) – Standing Desks
Try "The Complete Guide to DIY Standing Desks".
I hope this article was helpful for you. Bottom line sitting less is good for health as proved by studies. Start standing up more in your day to day life.
To Your Health & Wellbeing!..
Senthil Natarajan
PROFESSIONAL DISCLAIMER I am Not a Doctor or Medical Practitioner. Keep that in mind and please check with your Cardiologist or your physician, licensed health provider or health care practitioner, if you have any questions about implementing any lifestyle changes mentioned in this email, in my book(s) or or reliance on any information provided by us through any medium including emails from us. You are fore-warned! The information we provide is not intended to be a substitute for professional medical advice or treatment and is for educational purposes only. Results from following the information we provide will vary from individual to individual. If you have any health concerns or concerns about potential risks, you should always check with your physician, licensed health provider or health care practitioner. The products and its description mentioned in this site are not been evaluated by the food & drug administration (FDA). The products mentioned are not intended to diagnose, treat, cure or prevent any diseases. Information on this site is not an alternative to medical advice from your doctor or other professional healthcare provider. Please consult your physician, or health care provider before taking any home remedies. We disclaim all responsibility for injury, damage or loss that the user of this information may incur as a direct or indirect consequence of following any directions suggestions, recommendations etc. given by us in this email. Your access, use and reliance on any information provided by us is solely at your own risk.