"Prevent And Reverse Heart Disease" book by Caldwell B. Esselstyn Jr., M.D. is a book that delivers what it says in the title!..Read more about my review!..
Note: This page may contain affiliate links. Please read my disclosure for more info. Also read my professional disclaimer below.
Our Ranking
#1 Our Overall Top Pick In Heart Disease
I & Prevent And Reverse Heart Disease Book
This is the first book I started reading on heart health after I decided to improve my heart health. No body introduced to me to this book. It throws light on what power, the nutrition based plant diet has on heart health. After reading few chapters, I knew that this is one of the book where you have to heed to what the author says…and so it started!…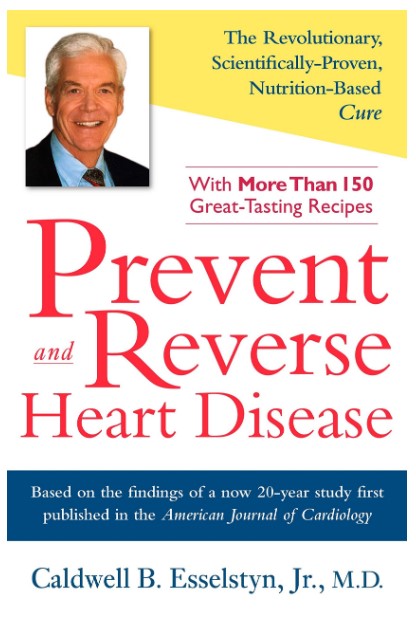 Prevent And Reverse Heart Disease Book – Pros
Division of the book.
This Book is divided into two parts.
Part One is named as "The Heart of the Matter" and
Part two as "The Joy of Eating".
This clear separation of parts makes it easy to focus on what you want to study first.
If you want to know about heart disease, author's nutrition program and experience from the followers of his nutrition program, start reading part one.
If you want dig into the recipes, dig straight into part two!.
Safe Food List
This book has a list called Safe Food List that I like. It provides a list of plant based products made from 100% whole grain and contain no oil and lower levels of sodium and sugar. Some are available in supermarkets and other health food stores.
Some of the foods listed are foods that you crave such as Chips, Ice Cream/Sorbet, Crackers, Cookies!..etc
Thank Goodness.. Nutrition based foods can be tasty too!..
Resourceful Resources Section
The resources section of this book has a wealth of information such as:
Useful Cookbooks
Helpful Websites
Manufacturers and Products
Health Food Chains
After reading the book, I would suggest to spend more time on this section.
Prevent And Reverse Heart Disease Book – Cons
As of this writing, in amazon this book it has around
78% 5 Star Ratings and
11% 4 Star Ratings!..
That is more than 91% (Either 5 Star or 4 Star!..)
Some readers found this book to be too radical to follow the guidelines.
I enjoyed reading this book and do not have any cons about this book!..

Don't think too much..Buy this book, start reading and implement changes accordingly in your day to day life..
It can lead to a healthy heart and more!..
To Your Health & Wellbeing!..
Senthil Natarajan
Sign Up and Get Free Series…
Learn About Other Heart Healthy Drinks
For FREE!..
Subscribe

to
"Heart Healthy Drinks Series"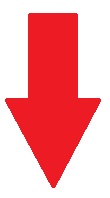 [convertkit form=1238119]
PROFESSIONAL DISCLAIMER I am Not a Doctor or Medical Practitioner. Keep that in mind and please check with your Cardiologist or your physician, licensed health provider or health care practitioner, if you have any questions about implementing any lifestyle changes mentioned in this email, in my book(s) or or reliance on any information provided by us through any medium including emails from us. You are fore-warned! The information we provide is not intended to be a substitute for professional medical advice or treatment and is for educational purposes only. Results from following the information we provide will vary from individual to individual. If you have any health concerns or concerns about potential risks, you should always check with your physician, licensed health provider or health care practitioner. The products and its description mentioned in this site are not been evaluated by the food & drug administration (FDA). The products mentioned are not intended to diagnose, treat, cure or prevent any diseases. Information on this site is not an alternative to medical advice from your doctor or other professional healthcare provider. Please consult your physician, or health care provider before taking any home remedies. We disclaim all responsibility for injury, damage or loss that the user of this information may incur as a direct or indirect consequence of following any directions suggestions, recommendations etc. given by us in this email. Your access, use and reliance on any information provided by us is solely at your own risk.