"The End of Heart Disease by author by Joel Fuhrman M.D. Show Us The Eat to Live Plan to Prevent and Reverse Heart Disease and More!..Read my review!..
Note: This page may contain affiliate links. Please read my disclosure for more info. Also read my professional disclaimer below.
Our Ranking
#4 Our Overall Top Pick In Heart Disease
The End of Heart Disease – Introduction
In this book "The End Of Heart Disease" author Joel Fuhrman M.D a board certified physician shows how to prevent and reverse heart disease and its related symptoms using his Nutritional plan called NDPR – Nutrient-Dense, Plant-Rich diet.

The End of Heart Disease – Pros
Importance to Nutrition.

From the beginning itself the book talks about how nutrition can help you in preventing heart disease.
Teaches you what DAD diet is. DAD stands for the deadly American diet!..
You can learn about ANDI scores and how they are determined.

ANDI stands for the Aggregate Nutrient Density Index

of many common foods. ANDI scores are based on thirty-five important nutritional parameters.
There are chapters dedicated to how to bypass Angioplasty, science of fat and salt which is nice.
The author provides details of how nutritional diet can help in can help people suffering from cardiovascular disease high blood pressure and a host of problems.
Comparison of different cardio diets

like:
The DASH diet –  – stands for that Dietary Approaches to Stop Hypertension),
The Ornish diet,
Dr. Caldwell Esselstyn diet,
The Pritikin diet,
The CHIP program (Complete Health Improvement Program) and
Recommends his Nutrition Diet (NDPR).  The author calls it Nutrient-Dense, Plant-Rich diet.
You also get

"Two weeks of General sample menus" and 90 pages worth of the end of heart disease recipes which is cool.
Overall, this book has received around 79% five star rating and 12% 4-star rating as of this writing on amazon.

That is 91% (5-star and 4-star ratings) combined. This shows that this book is liked and by many readers.
The End of Heart Disease – Cons
Some amazon reviewers feel that they are not ready to completely change their diets following this nutritional plan, and some find that the diet is restricted.
Don't think too much..Buy this book, start reading and implement changes accordingly in your day to day life..
It can lead to a healthy heart and more!..
To Your Health & Wellbeing!..
Senthil Natarajan
Sign Up and Get Free Series…
Learn About Other Heart Healthy Drinks
For FREE!..
Subscribe

to
"Heart Healthy Drinks Series"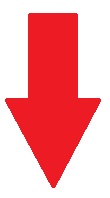 [convertkit form=1238119]
PROFESSIONAL DISCLAIMER I am Not a Doctor or Medical Practitioner. Keep that in mind and please check with your Cardiologist or your physician, licensed health provider or health care practitioner, if you have any questions about implementing any lifestyle changes mentioned in this email, in my book(s) or or reliance on any information provided by us through any medium including emails from us. You are fore-warned! The information we provide is not intended to be a substitute for professional medical advice or treatment and is for educational purposes only. Results from following the information we provide will vary from individual to individual. If you have any health concerns or concerns about potential risks, you should always check with your physician, licensed health provider or health care practitioner. The products and its description mentioned in this site are not been evaluated by the food & drug administration (FDA). The products mentioned are not intended to diagnose, treat, cure or prevent any diseases. Information on this site is not an alternative to medical advice from your doctor or other professional healthcare provider. Please consult your physician, or health care provider before taking any home remedies. We disclaim all responsibility for injury, damage or loss that the user of this information may incur as a direct or indirect consequence of following any directions suggestions, recommendations etc. given by us in this email. Your access, use and reliance on any information provided by us is solely at your own risk.